As the back-to-school season dawns, so does the opportunity to redefine your fashion game. At Dresses Max, we understand that stepping into the classroom with confidence is all about having the perfect ensemble. Get ready to unlock a world of trendy back-to-school styles, as we present a curated guide to ace your schoolwear. With Dresses Max as your ultimate fashion destination, prepare to dive into a world of inspiration that promises to transform your school look into an iconic statement.
Table of Contents
Trending Back-to-School Styles: Embrace Fashion's Latest Trends
Get ready to step into the new semester with a dash of style that's making waves in the fashion world. We've curated a selection of the latest trends that are perfectly tailored for school environments. From bold prints and vibrant colors to minimalist designs and retro vibes, Dresses Max's new collection effortlessly captures these trends, ensuring you're at the forefront of fashion as you hit the hallways. Elevate your back-to-school look by seamlessly integrating these trends into your wardrobe, and experience the confidence that comes with staying on-trend without compromising on comfort.
Maximize your wardrobe's potential with the art of mix and match. We know that students need options, and that's why we're here to show you how to create a multitude of outfits with fewer pieces. With Dresses Max's collection, you'll discover the perfect balance between quality and style, allowing you to effortlessly pair various tops, bottoms, and accessories. From combining basic tees with statement skirts to layering jackets over dresses, the possibilities are endless. Our curated collection not only supports your creativity but also ensures you're well-prepared for whatever the school day brings.
Accessorize Like a Pro: Elevate Your School Style
Don't underestimate the impact of well-chosen accessories when it comes to perfecting your school look. Accessories have the incredible ability to elevate even the simplest outfits, adding a touch of personality and flair. Discover how the right jewelry, scarves, and belts can transform your ensemble from basic to outstanding. At Dresses Max, we offer a range of accessories that are curated to enhance your school style effortlessly. Whether it's a statement necklace that draws attention or a trendy hair accessory that adds a pop of color, our selection is designed to help you express your unique identity through fashion.
Comfort is paramount when it comes to school attire, and we understand that feeling great in what you wear directly impacts your confidence and performance. Our collection at Dresses Max is not only fashion-forward but also meticulously designed with your comfort in mind. From soft and breathable fabrics to stretchy materials that move with you, our pieces ensure you stay comfortable throughout the school day without compromising on style. We believe that when comfort meets fashion, you're empowered to conquer each day with confidence, allowing your personality to shine through your school attire.
Staying on Budget: A Stylish School Year Ahead
Achieving a stylish school wardrobe doesn't have to mean breaking the bank. We understand the importance of budget-conscious shopping, and that's why Dresses Max offers an array of stylish options that won't strain your wallet. Our collection boasts trendy pieces that are not only affordable but also versatile, allowing you to mix and match effortlessly without the need for constant purchases. By investing in quality pieces that embody both style and practicality, you'll build a wardrobe that lasts throughout the school year and beyond. With Dresses Max, you'll discover that staying on budget doesn't mean compromising on fashion.
Unlock a world of fashion possibilities with Dresses Max's school-ready collection. From trendy tops to versatile bottoms and accessories that exude individuality, our selection has everything you need to step into the new semester with style and confidence. Explore our curated range, designed to empower you to express yourself through fashion while maintaining comfort and affordability. Don't wait to revamp your school wardrobe – shop the latest styles at Dresses Max and set the tone for a successful and fashionable semester ahead.
Identify Your School's Dress Code: Navigating Style Guidelines
Navigating your school's dress code is essential for a seamless and stylish school year. Understanding and respecting these guidelines not only helps maintain a respectful environment but also allows you to explore trendy styles within the given parameters. By adhering to the dress code, you set a positive example for fellow students and showcase your ability to infuse fashion with responsibility. Discover how Dresses Max can help you strike the perfect balance between staying in line with the school's rules and expressing your unique style. From chic dresses to tailored separates, our collection features options that align with various dress codes while exuding sophistication and individuality.
Long school days require clothing that keeps you comfortable from first period to last. Prioritizing comfort is crucial to staying focused and confident throughout your academic pursuits. Dresses Max understands the importance of well-designed, breathable attire that allows you to move freely without sacrificing style. Our range features pieces crafted from materials that ensure comfort even during the busiest schedules. Whether it's cozy knitwear, stretchy leggings, or soft tees, our collection offers the perfect fusion of comfort and fashion. With pieces that effortlessly transition from classroom to extracurricular activities, you'll conquer each day with ease, feeling your best and looking stylish at all times.
Express Your Personality: Make Your Mark with Style
Your clothing is more than just fabric; it's a canvas to showcase your personality to the world. Embracing your unique style is like wearing your individuality as a badge of honor. Whether you're drawn to vibrant colors, vintage-inspired cuts, or contemporary minimalism, your fashion choices can speak volumes about who you are. From the first day of class to every special occasion, your wardrobe choices create a visual story that reflects your passions, tastes, and aspirations.
In a world that constantly seeks conformity, using your style to express your personality is a powerful act of self-confidence. Perhaps you're the trendsetter who's always a step ahead in spotting emerging fashion movements. Or maybe you're the classic connoisseur, opting for timeless pieces that exude elegance. Whatever your style, it's a language that communicates to the world without the need for words. So, embrace the freedom to mix and match, experiment with textures and patterns, and curate outfits that truly resonate with you. Let your style be a masterpiece that carries your essence, making a lasting impression everywhere you go.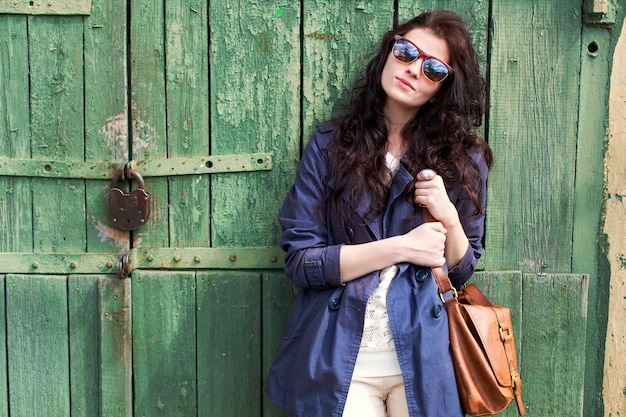 Plan Ahead: A Stylish Start to Your Day
Starting your day off right begins with a well-planned outfit that reflects your personal style. By preparing your school outfits in advance, you eliminate the morning rush and minimize stress. Teaching the art of outfit planning not only saves time but also ensures that you step into the day with confidence. Dresses Max is here to guide you through the process, offering organizational tips to help you curate a functional and stylish wardrobe. From arranging outfits by day to utilizing accessories that elevate your look, our collection ensures that every morning is a breeze, allowing you to focus on what truly matters – your education.
Unlock the potential of your wardrobe with the magic of mixing and matching. Embrace the concept of creating numerous outfits from a handful of pieces, infusing each day with a fresh and dynamic style. Dresses Max advocates for versatile staples that serve as the foundation of your school wardrobe. Our collection boasts pieces that seamlessly blend with each other, allowing you to create countless combinations that suit different occasions. Whether it's pairing basic tees with statement skirts or layering jackets over dresses, our selection empowers you to showcase your creativity while maintaining a cohesive and stylish appearance. With Dresses Max, you'll discover that versatility is the secret ingredient to a truly individual and adaptable school style.
Conclusion
As we conclude this journey through the realms of self-expression and fashion, remember that your personal style is a potent tool to carve your identity in a world of constant change.
Dresses Max
makes sure your clothing choices are a reflection of your unique narrative, a means to tell your story without uttering a word. So, stand tall in your fashion choices, for they are the strokes of your artistic self on the canvas of life.