Welcome to Dresses Max, your ultimate destination for all things autumn fashion. As the leaves change, so do the trends in the fashion world. It's essential to stay ahead and embrace the latest styles. In this blog, we'll unravel the enchanting trends that will define this autumn season. From cozy knits to statement outerwear, we've got you covered. Get ready to elevate your wardrobe with the hottest picks of the season. Embrace the crisp air in style with Dresses Max, where fashion meets flair. Let's embark on this stylish journey together!
Table of Contents
Cozy Knits and Sweater Weather
As the temperature begins to dip, there's nothing quite as comforting and chic as wrapping yourself in cozy knits. These timeless pieces have an enduring appeal in fall fashion, offering both warmth and style. From chunky cable-knit sweaters to delicate cashmere cardigans, knitted garments are a versatile addition to any autumn wardrobe. They effortlessly transition from casual weekends to sophisticated office attire. Moreover, the tactile quality of knits adds depth and texture to your outfits, creating a visually captivating ensemble. Whether you're snuggled up by the fireplace or strolling through the autumn streets, knitted pieces from Dresses Max are bound to be your go-to choice for a snug and fashionable season.
At Dresses Max, we understand the art of layering knits to perfection. Our collection showcases an array of sweater styles, from oversized pullovers to cropped cardigans, allowing you to play with different silhouettes and lengths. Pair a slouchy knit with tailored trousers for an effortlessly chic look, or throw a chunky cardigan over a midi dress for a cozy yet elegant ensemble. We'll provide expert tips on balancing proportions and choosing complementary colors to create a harmonious layered look. Embrace the sweater weather with Dresses Max, where we curate knitted pieces that blend fashion with functionality for the ultimate autumn experience.

Statement Outerwear for Every Occasion
Fall fashion is incomplete without the statement-making allure of outerwear. It's the season when your coat or jacket becomes the focal point of your ensemble, and at Dresses Max, we understand the power of outerwear in defining your autumn style. Whether you're braving the brisk outdoors or adding a layer of sophistication to your evening attire, the right outerwear is a game-changer. Our collection boasts a diverse range, from classic trench coats that exude timeless elegance to edgy leather jackets that add a rebellious flair. For those seeking a touch of opulence, our faux fur coats provide both warmth and glamour. No matter the occasion, Dresses Max has the perfect outerwear piece to make a statement and elevate your fall look.
Choosing the right outerwear to complement your outfit is an art, and our style experts at Dresses Max are here to guide you through it. We'll help you understand the importance of selecting the appropriate length, color, and fabric to harmonize with your clothing choices. Whether you're layering a leather jacket over a casual sweater and jeans or draping a  luxurious faux fur coat over a cocktail dress, we'll share insider tips on achieving that effortlessly chic look. With Dresses Max, you'll master the art of selecting statement outerwear that not only keeps you warm but also ensures you turn heads wherever you go this fall season. 

Rich Hues and Seasonal Color Palettes
In the tapestry of fall fashion, color plays a pivotal role in setting the tone and mood of your ensemble. As the leaves change, so do the hues in our wardrobes. At Dresses Max, we celebrate the rich and vibrant palette that autumn brings. Deep, warm tones like burgundy, forest green, and navy evoke a sense of coziness and sophistication. These colors not only resonate with the season but also provide a versatile canvas for creating stunning looks. Whether you're opting for a monochromatic outfit or mixing complementary shades, our curated collection showcases the beauty and impact of seasonal colors in crafting unforgettable fall ensembles.
This season, Dresses Max is embracing the trend of bold and captivating colors. Our range features statement pieces in the most sought-after fall hues. Picture a luxurious deep red wrap dress, exuding both elegance and confidence. Pair it with earthy-toned accessories for a look that's both striking and refined. For a more casual yet trendy ensemble, consider an oversized sweater in a moody blue shade, perfectly paired with fitted jeans and ankle boots. The earthy greens in our collection, whether in the form of a tailored blazer or a flowy maxi dress, pay homage to the natural beauty of autumn. With Dresses Max, you'll discover the art of infusing rich hues into your fall wardrobe, making every outfit a testament to your impeccable style.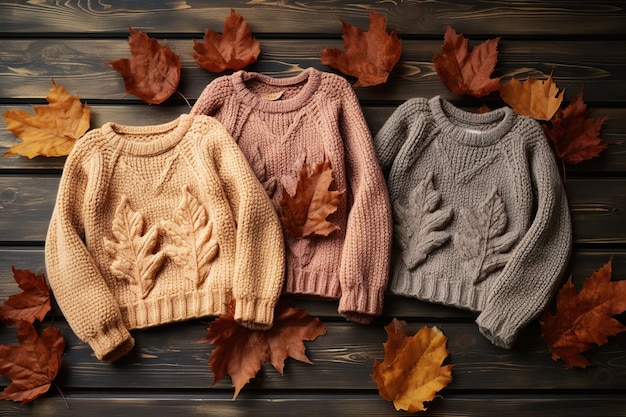 Texture Play: Velvet, Leather, and More
Textures are the unsung heroes of fall fashion, elevating outfits from mundane to mesmerizing. At Dresses Max, we believe that playing with textures is key to creating captivating ensembles. Luxurious fabrics like sumptuous velvet, sleek leather, and supple suede add depth and dimension to your look, engaging both the eye and the touch. A velvet blazer drapes you in opulence, while a leather skirt exudes an edgy confidence. Suede boots offer a tactile contrast to a smooth blouse. The interplay of these textures not only keeps your outfits visually intriguing but also creates a sensory experience that's quintessential to the autumn season.
In our curated collection, Dresses Max presents an array of clothing items and accessories that celebrate texture diversity. Imagine a velvet midi dress that gracefully catches the light, exuding a refined allure for a special evening out. A leather jacket effortlessly toughens up a feminine ensemble, striking the perfect balance between strength and elegance. Suede ankle boots, with their soft, velvety touch, become the focal point of any outfit. We provide expert styling tips to guide you in seamlessly incorporating these textures. Pair a structured leather piece with a flowy fabric for a harmonious contrast, or layer velvet accessories for a touch of luxury. With Dresses Max, you'll master the art of texture play, ensuring your fall looks are nothing short of extraordinary. 

Accessories That Elevate Your Fall Look
Accessories are the finishing touches that transform an outfit from ordinary to outstanding, and in the realm of fall fashion, they play a crucial role in defining your seasonal style. At Dresses Max, we understand that the right accessories can elevate your look, adding personality and flair. Scarves, with their warm, tactile appeal, not only keep you cozy but also add a pop of color or pattern to your ensemble. Hats, whether a classic fedora or a cozy beanie, serve both functional and fashionable purposes, completing your look with a touch of sophistication. Statement jewelry becomes the pièce de résistance, drawing attention and infusing your outfit with a dose of individuality. With our carefully curated selection, Dresses Max ensures that your fall accessories are as on-point as the rest of your wardrobe.
Mixing and matching accessories is an art, and at Dresses Max, we're here to guide you through it. Pair a chunky scarf with a tailored coat for a chic and snug combination. Elevate a casual look with a wide-brimmed hat, or add a touch of glamour with a statement necklace or bold earrings. Consider the color palette and style of your outfit when choosing accessories, aiming for a harmonious balance. Whether you're layering necklaces, stacking bracelets, or experimenting with different hat styles, our expert tips will help you achieve a polished and well-coordinated look. With Dresses Max, you'll discover the transformative power of accessories, ensuring your fall ensembles are nothing short of extraordinary.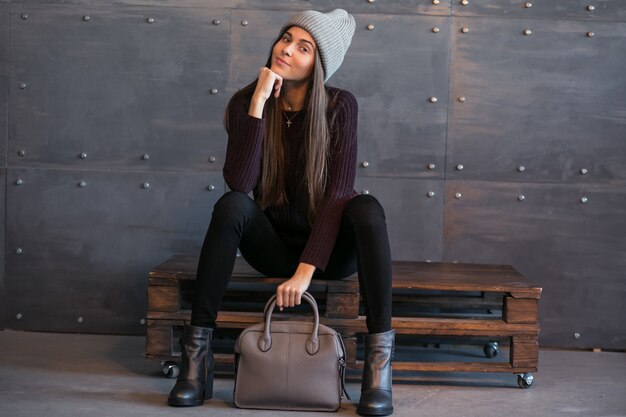 Conclusion
From cozy knits to statement outerwear, we've curated a collection that celebrates rich hues, captivating textures, and impeccable accessories. Elevate your autumn style with our selection of luxe fabrics like velvet and leather. Don't forget the power of accessories in completing your look. We invite you to visit
Dresses Max
and immerse yourself in the full spectrum of fall fashion possibilities.