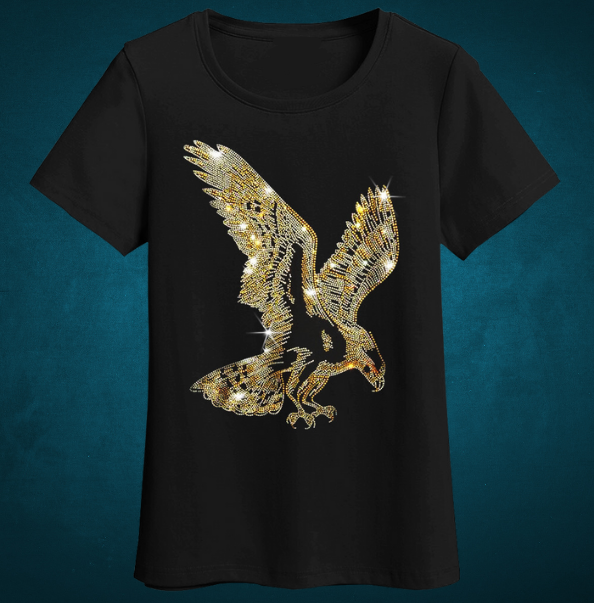 CUSTOM EMBELLISHMENT SERVICES
 Personalized Embellishment for Blanks and Accessories
With a wide range of apparel options, DRESSES MAX specializes in embellishment services to enhance your brand's image and showcase team spirit.
Strengthen your brand presence with top-notch embellished blank apparel + accessories and amplify your unique style.
Custom Embellishment Options
The art of embellishment involves carefully selecting and strategically placing decorative elements to create visually appealing patterns, designs, or motifs on blank apparel and accessories. At DRESSES MAX, we bring you several embellishment options to curate any product of your choice and creatively convey your message.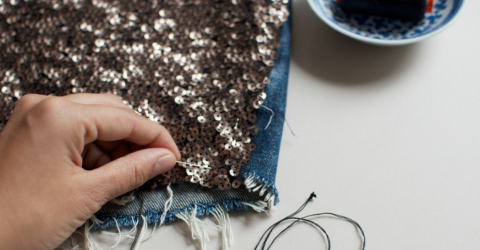 Sequins Embellishment
Sequin embellishment adds a shimmering touch, transforming any blank product into a dazzling promotional item. With their glimmer and sparkle, you can elevate your brand style to a whole new level.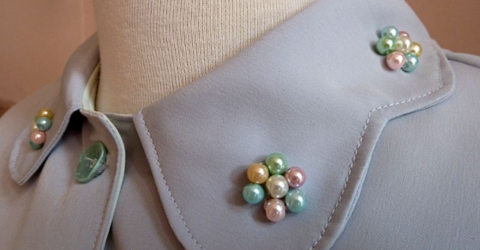 Beads Embellishment
Bead embellishment is highly preferred to add a touch of elegance and details on blanks to catch the attention. We have a dedicated team of experts skilled in curating apparel with beads.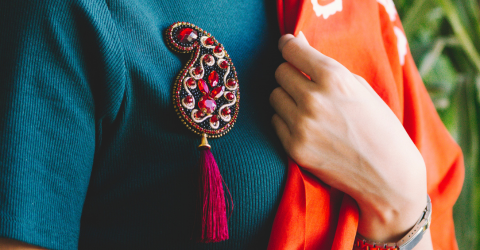 Rhinestones Embellishment
Rhinestone embellishment option is best for those who are a fan of crystallized products. You can either create your own design or cover the product, the possibilities are many.
Top-selling Embellishment Products
No matter if you want to curate t-shirts, bags, or any other product, our embellishment services are sure to uplift the look of your blanks and take the look up a notch.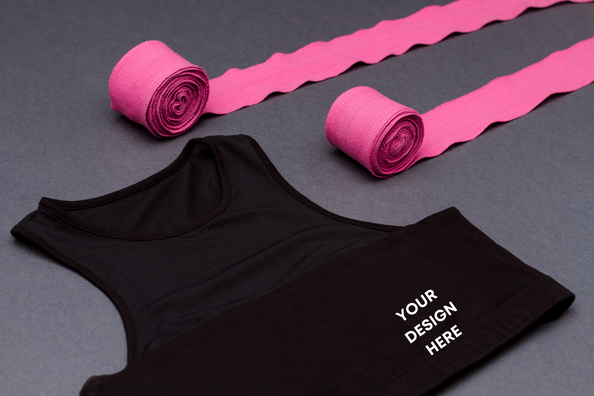 Activewear for Embellishment
DRESSES MAX specializes in curating activewear. Whether you prefer beads or sequins, we can bring your vision to life by transforming your blank into something incredible.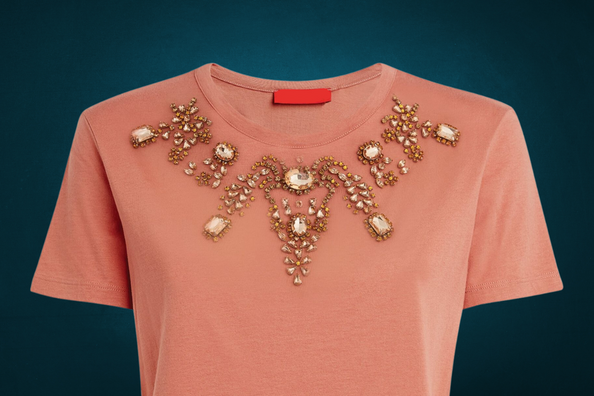 T-shirts for Embellishment
DRESSES MAX features products from Hanes, Gildan, ASI, and other top brands that can be decorated with patches, sequins, beads, or anything of your choice.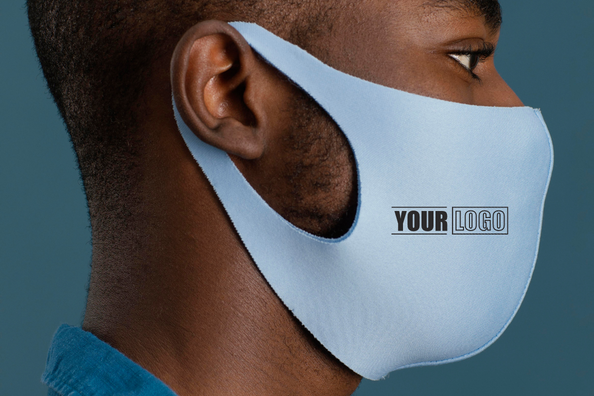 Accessories for Embellishment
Our experts can convert your blank accessories like bags, aprons, and bandanas into eye-catching products by decorating them with your preferred embellishment options.
Hoodies for Embellishment
With a huge range of hoodies available in different styles and colors, DRESSES MAX provides the opportunity to curate your blank hoodies and strengthen your presence.
General
At DRESSES MAX, we strive to offer outstanding embellishment services while ensuring the timely delivery of products. The average turnaround time for our embellishment services ranges from 10 to 20 business days. However, please note that the actual timeframe may vary depending on the complexity of the embellishment technique, the number of items being embellished, and any additional customization requirements.
We can decorate every product featured in our blank apparel collection.
For embellishment services, we recommend providing design files in vector format for the best results. Vector files, such as AI or EPS, are highly versatile and allow for precise scaling and manipulation of the design elements. However, we understand that not everyone has access to vector software or files. Therefore, we also accept design files in JPEG, PDF, or PNG formats.
Absolutely! We understand that you may want to have an idea of the cost before proceeding with your embellishment project. To obtain an estimate, you can fill out our Custom Quote Form or contact our team directly at (713) 565-1265.
At DRESSES MAX, we offer a wide range of embellishment options like sequins, beadings, rhinestones, appliqué, patchwork, and quilting to enhance your apparel and make them stand out.
Other
We value your inquiries and would be delighted to assist you in converting your blank apparel into wearable works of art. To get in touch with us, you can write to our care team at care@dressesmax.com or call (713) 565-1265. We look forward to bringing your embroidery ideas to life.